Online Master of Science in Clinical Informatics & Patient-Centered Technologies
A Tailor-Made Program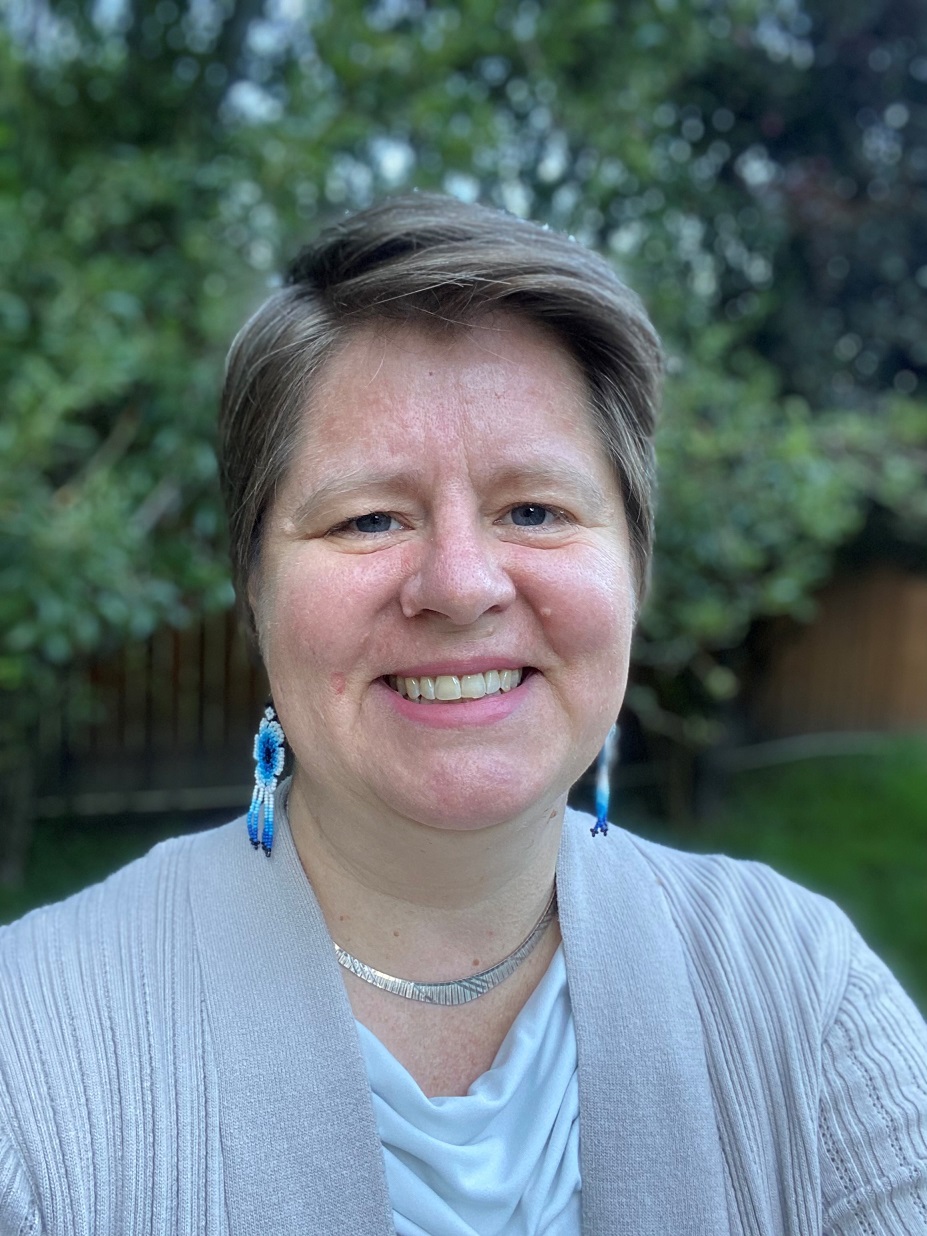 Grace Sandoval
Director of Applications and Training, HealthPoint
Grace Sandoval's plate was pretty full in early 2020. She was a busy mother working a full-time job in the health care field, while at the same time studying for her Master of Science in Clinical Informatics & Patient-Centered Technologies at the University of Washington.
Then, in March 2020, the coronavirus pandemic hit and the world shut down. HealthPoint, the community health provider where Grace worked in IT, didn't have an online telemedicine program, so she was thrown into a high-priority effort to set up such a system. And that's when Grace saw her UW studies and her job converge in real time.
"The telehealth class in the CIPCT program started just a couple of months before we actually had to implement telehealth at my work," she remembered. "We were learning about telehealth, and I was literally using that information to inform my work at HealthPoint. It was like this program was meant for me, at this time in my life, to help my organization through a really difficult transition."
Grace graduated with her master's from the UW in 2021, and views her experience in the program as the key to her career success over the last few years.
"My work offered me a promotion and a place on the director team because they saw me taking that proactive effort to get the advanced degree."
---
Tell us about your current role at HealthPoint.
As the director of applications and training, I lead three teams. One is the application support team, which handles all things related to our clinical information software for medical, dental and behavioral health, as well as pharmacies. I also lead the applications training team. We have to teach people how to use all the software applications in our organization.
The third team I lead is our health information management team — the medical records department. This involves managing all the personal health information for our patients.
As a director, I interface with our executive senior leadership. I ensure that all of these tools are ready, available and functioning for day-to-day operations, as well as strategically looking forward. What do we need in the future? What's coming down the pike for our organization as the business grows? What other tools do we need to scale? Things like that.
What was your path to working in health care?
It was very nontraditional. My undergraduate degree is in music; I'm a trumpet player. After college, I became a Spanish interpreter. I got certified and interpreted for patients, and I found that I really loved the health care space.
Then I joined the military in 2009. I went into the IT side of the Army National Guard and became an officer. The army gave me some of my earliest training in technology.
I joined HealthPoint in 2010 as a full-time Spanish interpreter. Then I moved into client services, helping patients get connected with health insurance programs, food stamps or other community programs. I decided to marry my health care experience with my IT experience, so I moved into application support. I became a health and electronic health systems specialist, and that's where I started to grow into the analyst role. I eventually became the manager of that team.
What motivated you to go back to school and get your master's in clinical informatics at the UW?
After I became a manager, I felt like I needed to develop my leadership capacity in the clinical information space, as well as the ability to "future grow" myself into more senior leadership roles. And that's when I found the CIPCT program.
It was like this program was tailor-made for my role in the organization. All the things I was learning — about various government programs and all the different pieces that influence how we use the technology — were things that I managed and was in conversations about on a daily basis. I was able to apply what I was learning directly to my day-to-day job, and it helped me grow and prepared me for the future.
How did the online nature of the program help you balance school, work and family?
If the program had not been online, I wouldn't have been able to do it. That was the reason that I could even consider going back to school, because it could work around my already heavy schedule.
The online design was super-engaging. For example, we had discussion forums where we discussed articles that we read. That's really where the growth comes from, that discussion. But the fact that it can be asynchronous is great. People can post in the discussions at any time of day, and then later you just catch up.
What advice do you have for others thinking about enrolling in this program?
I would say if you're considering leadership advancement in any sort of clinical informatics space, this degree is a must. It's worth every penny, and it's worth the time and sacrifice it's going to take. I'm so glad I did the program.